Offering the Turkish hazelnut that has superior quality, Gire Fındık processes hazelnut in every possible form. In addition to hazelnut varieties, the company also gained a large share in the market with hazelnut pastes and hazelnut purees produced in spreadable form. Gire hazelnut is especially in demand in abroad and exports its products to all over the world.
We have recently conducted an exclusive interview with Cihat Simsek, General Manager of Gire Fındık, about their best-selling products and hazelnut production.
Could you furnish us with information about Gire Fındık, one of the respected names of the hazelnut industry?
Gire Fındık was established in 2017 with the initiative of the 3rd generation of a merchant family, who brought together the experience, knowledge and business culture gained from generation to generation for 50 years, and accepted hazelnut as their ancestor's profession. It carries out the production of hazelnut and hazelnut group products with its technological production lines in Istanbul-based and approximately 2,000 square meters of closed facility area.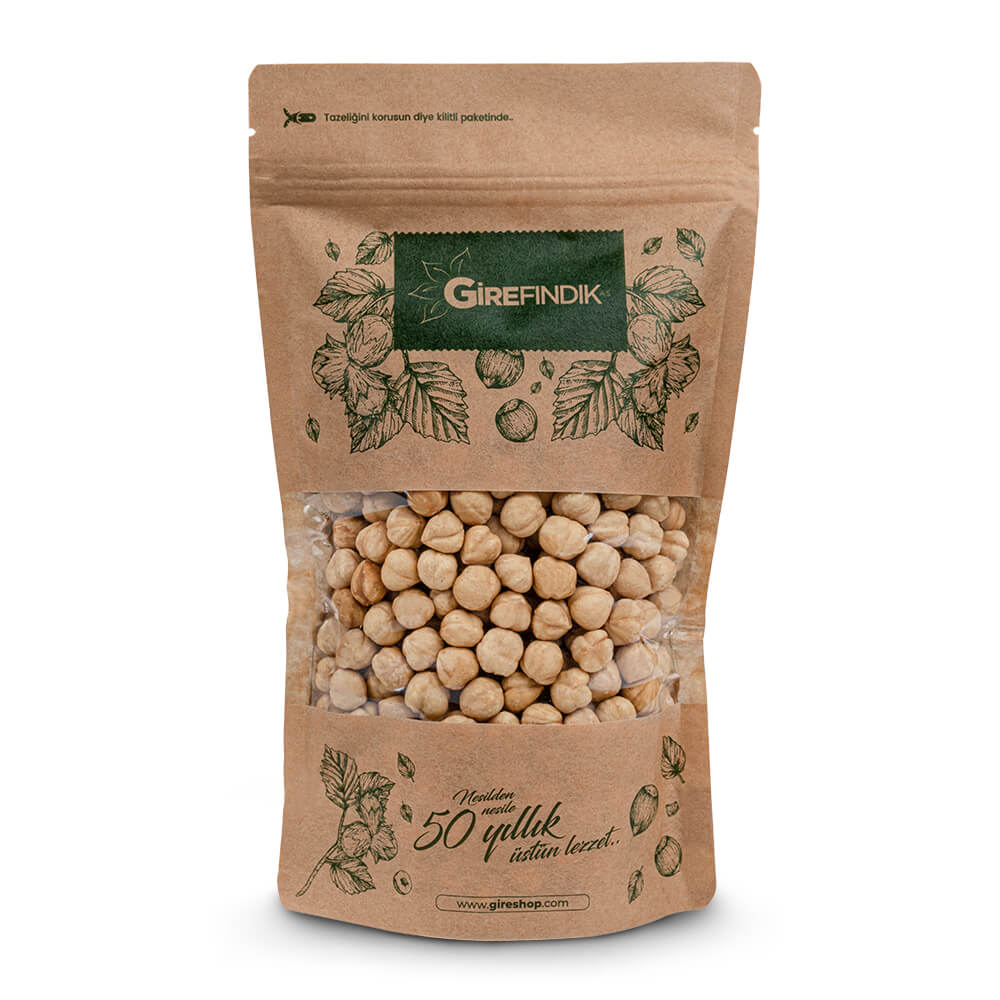 Please detail your product range and production capacities?
Gire Fındık produces approximately 2,500 tons of hazelnuts and hazelnut groups annually. Our main product ranges are natural hazelnut kernels, roasted hazelnut kernels, double roasted hazelnut kernels, roasted cracked (half) hazelnuts, hazelnut puree, hazelnut paste, cocoa hazelnut cream, blanched hazelnut kernels, blanched chopped (rice) hazelnuts, blanched powdered (flour) hazelnuts and sliced (file) nuts.
You produce all kinds of hazelnut products. What will be the next step in Gire Fındık's growth?
We continue to progress on the way we aimed by closely following today's social dynamics and innovations brought by technology. Gire Fındık's vision is to protect and advance the understanding of quality and reliability in its products and to be a pioneer and one of the first brand values that come to mind in Turkey and international markets.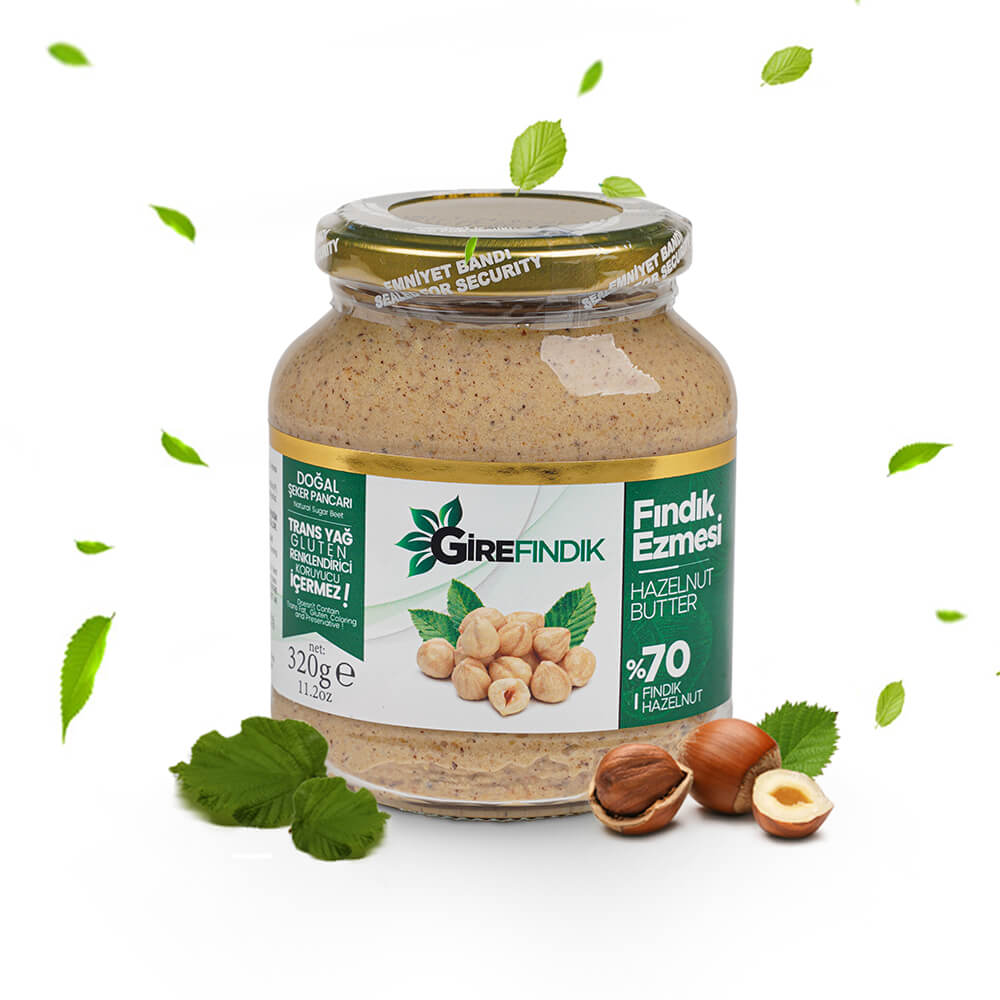 How are your export activities going? What kind of products do you mostly sell and to mainly which markets?
As Gire Hazelnut Company, we deliver our products from our Istanbul-based factory to the whole world on international platforms. Our export shipments mainly consist of roasted hazelnut kernels and hazelnut paste products that reach the end consumer, as well as the export figures of our hazelnut puree, which is the main intermediate product used in the chocolate production sector, which makes us happy. Gire Hazelnut Pastes, Roasted and Natural Hazelnut Stuffed (Doypack) products are sold in markets in America and Germany in their own language (English, Deutsche) under the Gire Hazelnut brand.
What about your activities in German market; your present position and your plans for the short run?
Our work, which we laid the foundations in the German market in 2020, has been continuing actively by growing. It makes us honored and happy that our products (hazelnut paste, cocoa hazelnut cream, doypacks) are offered to the end consumer under our own brand in local markets in Germany. Our short-term plans are to keep this momentum under control and to have a say in the entire region without sacrificing quality.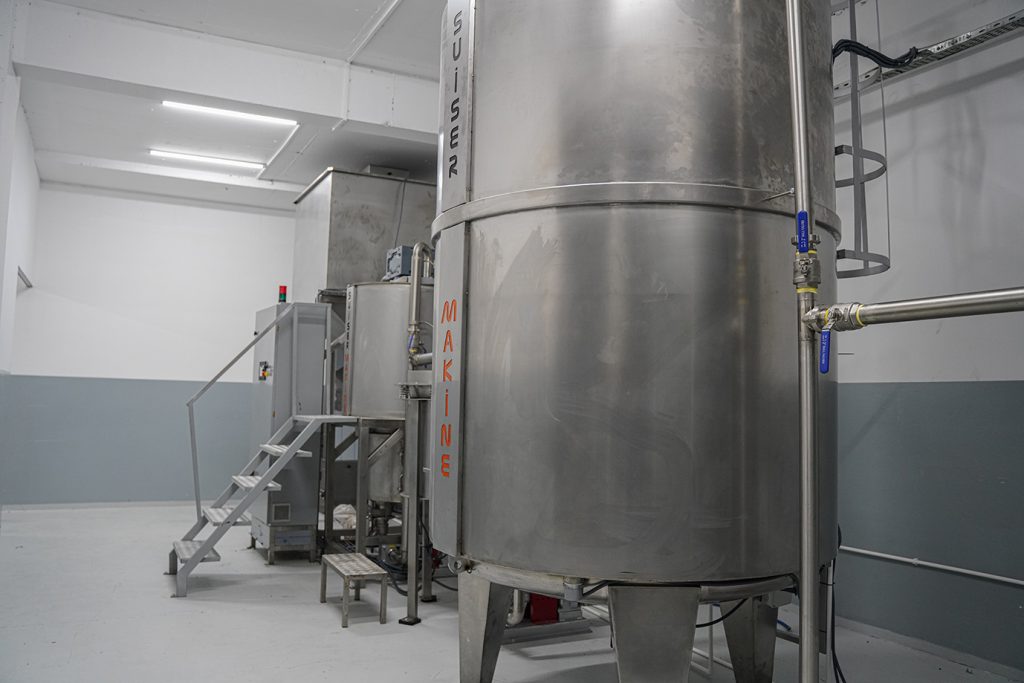 What would you like share with our readers about your position and the position of Turkey in the hazelnut business?
Gire Hazelnut has gained an important place especially in the pastry and chocolate industry, especially in whole Turkey, and in international platforms and continues to work on it. We are pleased to continue the results of the services we provide in the hazelnut and hazelnut group (chopped, powdered, sliced, mashed) based on the positive feedbacks we have received. It is our duty to take part in and contribute to the local and global hazelnut industry.
What are your goals and plans in this market for the short term?
As Gire Fındık family, we prefer to have a successful operation by keeping our targets within reach in the short term. The investments we have made and are making in our facility are progressing systematically in the direction we aim. Plans built on this system make us an institution that has a say in the market. Our goals are to become a productive, innovative and progressive institution.
How have you managed the Covid-19 period until today?
Like everyone else, we have been affected by the Covid-19 epidemic, which the world is going through. In this process, we strengthened our production activities and gained a positive momentum with the quality certificates (OU Kosher, Gmdes-Halal, FDA-USA…) and new product studies. In order to continue our production, we keep progressing without any problems with the extra hygiene measures we took.
Would you like to highlight and add anything more?
Gire Fındık will continue to produce and progress by keeping the quality standards within certain criteria with its technological machinery parks in its facility. With our existing quality certificates (OU Kosher, Gmdes-Halal, FDA-USA, ISO-9001, ISO-22000…), we are ready to serve our customers to produce what they need.