Located in Dubai Industrial City, Dubai, UAE. Starfoods Global has gained an international reputation with its quality and competitive products and reliable services. We asked about the success story of the company to Shihabudheen Puthiyanathayil Abdu.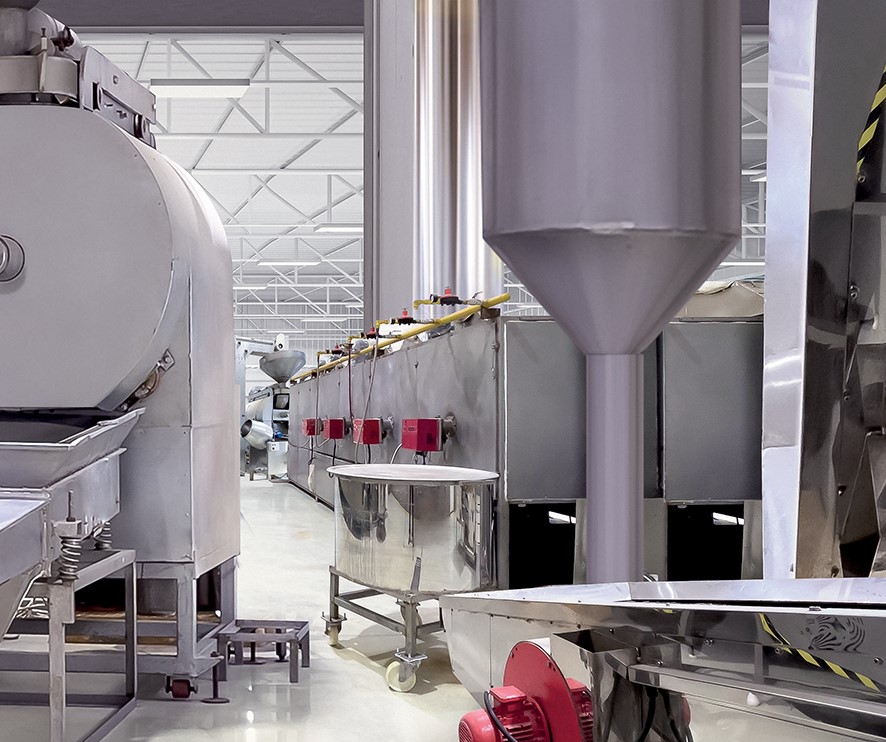 Starfoods Global has served in the snacks industry since 1993. Can you briefly tell us about your company, monthly production capacity, and product range?
Established in 1993 in Fujairah UAE, Starfoods Journey to becoming one of the leading food manufacturers was powered by its stringent measures to improve quality. Starfoods, within the span of a decade, left its mark on the GCC market with famous Brands like Magix, Starleo, Star Fries, Lov, and Nutri Lov.
Starfoods opened the biggest production facility in the emirate of Dubai in 2018 with 10000 Sq Meter infrastructure with the most modern automatic machinery and equipment to give the stringent quality to our products.
Starfoods mainly focuses on all kinds of Nuts roasting and packaging facilities and manufacturing Indian snacks and Sugar Candies. Starfoods has a 1000 MT production capacity for premium Quality Roasted and Salted Sunflower Seeds in a month.
Our Certifications:
OU Kosher Certified, Halal Certified, USFDA Registered, HACCP Registered, and ISO 22000 Certified.
Starfoods achieved all these excellences solely through collaboration with
Finest suppliers from around the world
Our dedicated and highly skilled workforce
Delivery of innovation in food products
And by nurturing an organic relationship with our valued customers.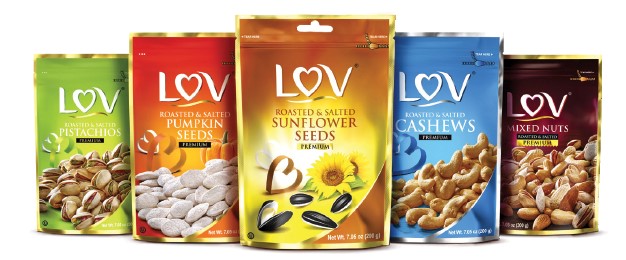 Your Lov brand got so many innovation awards from leading shows such as Gulfood Dubai, and SIAL Canada in 2023. Can you briefly talk about the innovations in your products especially in your product that is awarded by the leading exhibitions?
Starfoods has done innovation in the sunflower seed kernels coated with chili flavor, vinegar flavor and which is the first and unique product in the market. We have been awarded the winner title from Gulfood 2023 for the best innovative snack-based product and we have been selected in the top 10 finalists in SIAL Canada 2023 and Gamma Innovation UK Awards.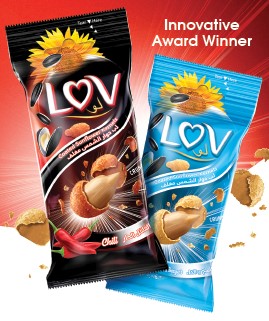 Which countries are included in your current export markets and which ones are on your target list?
We are exporting to the USA, Canada, UK, Kenya, Burkina Faso, Saudi Arabia, Qatar, Bahrain, Oman, and Kuwait. We target to reach the European Region, CIS Countries, Australia, and the African region.
Exhibitions are very important for every company to be known in the sector and to build up their brand image. Which exhibitions will you attend in the upcoming months?
Gulfood 2024, SIAL Paris, Prodexpo Moscow, Foodex Japan, Fine Food Straliaia, Elemantario Peru, and Fancy Food Show Newyork. Which products will be highlighted in your stand at Anuga 2023? We will be highlighting premium quality roasted nuts and seeds, savory snacks, healthy nut candies, and plantain chips.
Anything would you like to add about your company, future plans, etc.?
ESTABLISHING DISTRIBUTION NETWORK OR FINDING DISTRIBUTORS IN THE TARGETED MARKETS.