Danone is a leading multi-local food and beverage company building on health-focused and fast-growing categories in 3 businesses: Essential Dairy & Plant-Based products, Waters and Specialized Nutrition. With its 'One Planet. One Health' frame of action, which considers the health of people and the planet as intimately interconnected, Danone aims to inspire healthier and more sustainable eating and drinking practices.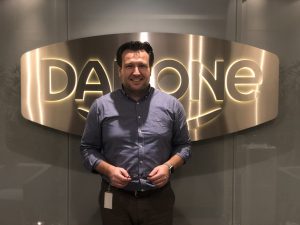 Arda Diribaş, R&D Director of Danone EDP Turkey granted an exclusive interview to Food & Ingredients magazine. Full text of the interview follows:
How have you closed the year 2020? How successful were you during that tough year?
Danone EDP Turkey has increased nets sales around 21% in 2020 despite the pandemic and also increased profitability with strong innovations and growth of the core. With the performance during the year, we became one of the fastest growing country in Danone. We have exported to 12 countries and almost increased our export double digits.
What are your expectations from 2021 at this time when vaccine applications are on the agenda?
We hope that the pandemic will come to the end with the vaccination that started all over the world in 2021, and we think that the awareness of consumers on healthier products and the interest in products that support the immune system will continue to increase. We develop our product range in this direction with new products that support immunity.
What else would you like to add about your activities and operations?
In 2020 we have opened R&D Centre in our Lüleburgaz factory to support the government objective on the growth of R&D center initiative, to create collaboration with universities and other R&D centers in Turkey also support our region with the technical knowledge in our R&D Centre.