"It will be, it will not be, it will be postponed, it will be canceled…" Gulfood did not listen to any of these rumors and it was held on time, on its own month and on its own day after 12 months by organizing the 2021 edition, which can be considered quite successful according to the current conditions.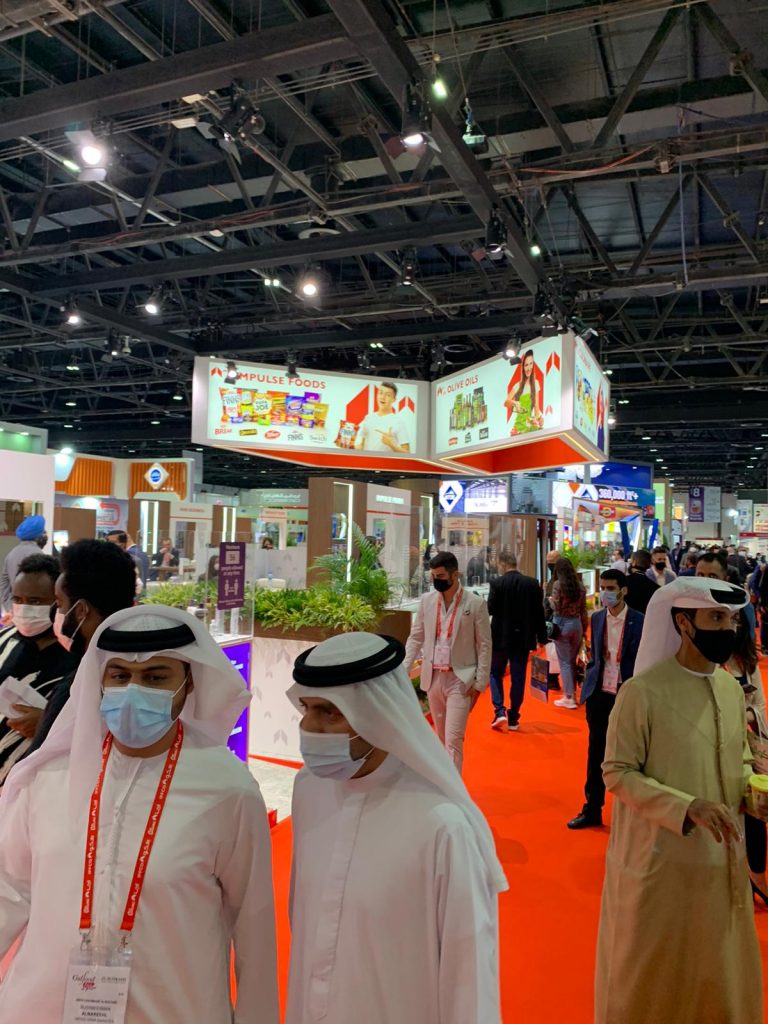 Opened by Sheikh Maktoum bin Mohammed bin Rashid Al Maktoum, Deputy Ruler of Dubai, opened the 26th edition of Gulfood at Dubai World Trade Centre. Scattered over 20 big halls, Gulfood 2021 marked the most successful return for food businesses worldwide as the only live, in-person food & beverage sourcing event of the year.
Gulfood 2021, the most competitive global sourcing platform and first in-person F&B event at this size in the past 12 months set the tone for a resurgence of worldwide F&B trade, according to exhibitors at the five-day show, which was held at Dubai World Trade Centre (DWTC), 21-25 February 2021.
The show hosted some 2,500 companies from 85 countries, from global power brands to innovative sector start-ups, for a unique opportunity to reconnect start 2021 with confidence and conviction following one of the most challenging years ever for the industry.
"This is a watershed event as the first opportunity that global F&B players physically met, and source much-needed new business to reboot a sector following one of the most challenging years ever," said Trixie LohMirmand, Executive Vice President, Events Management, DWTC.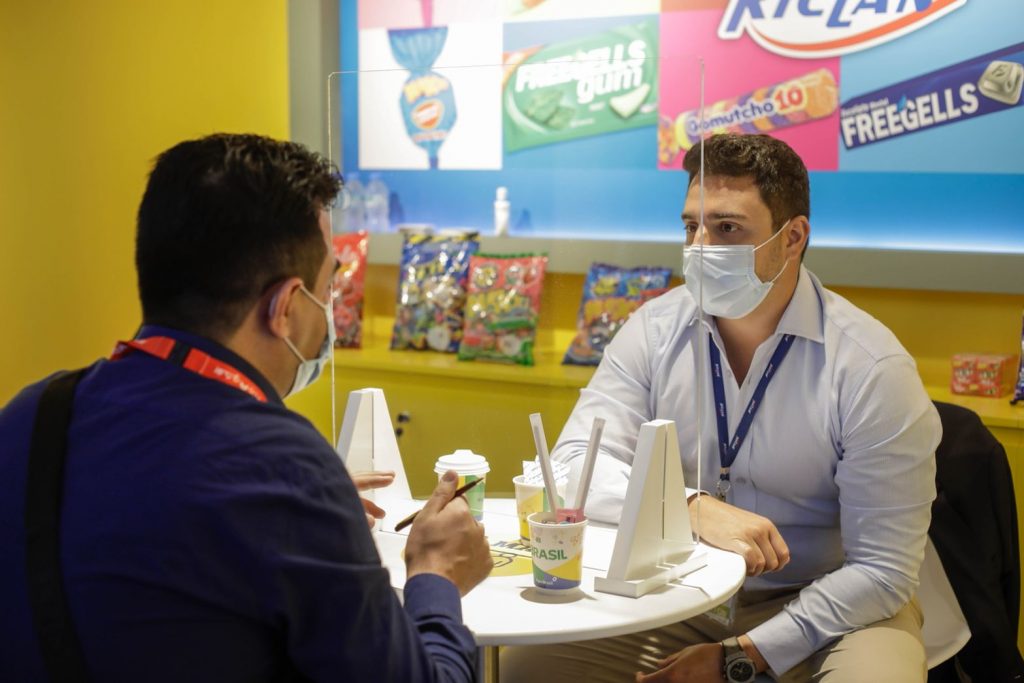 "Much has changed in the 12 months since the last Gulfood, yet the industry has responded with innovation, determination, and product and process transformation. All of which were prominent at Gulfood 2021, the industry's most innovative meeting ground, making up for lost time and giving rise to huge opportunities. Furthermore, being the first live event for the sector, exhibitors held meeting with buyers who were looking to place major orders for the new normal era."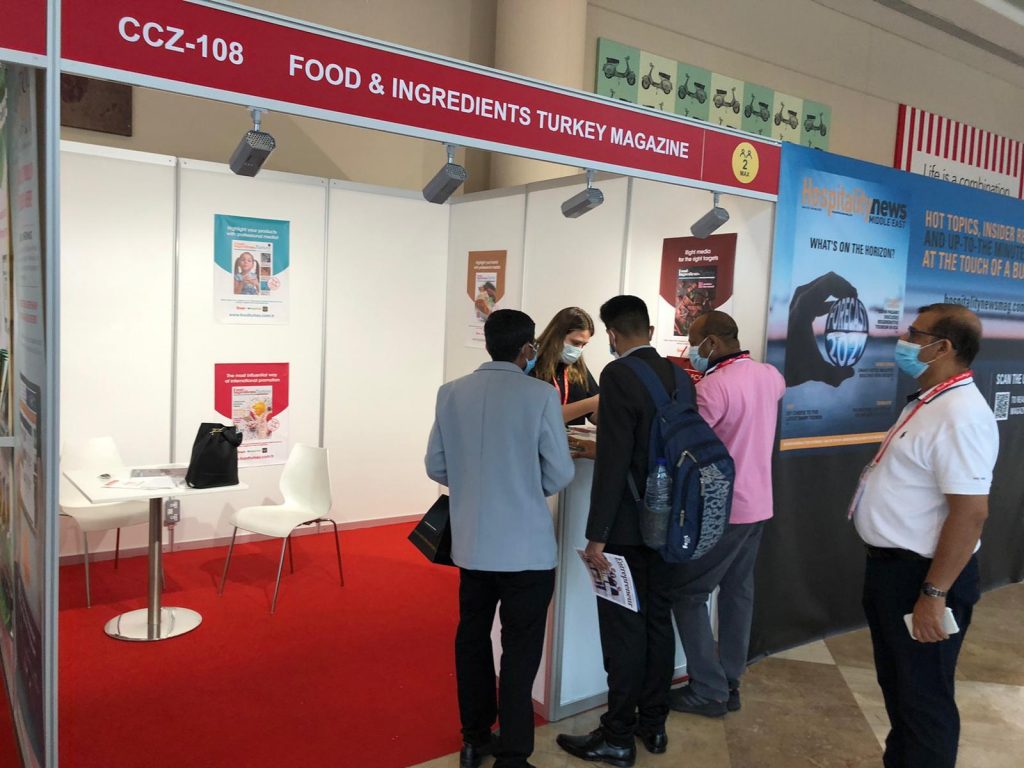 Every year Gulfood presents the main market trends on food and beverage and aims to highlight new innovations, consumer behavior patterns, and revive communication links between thousands of key players in the sector over five days.
The event attracted thousands of buyers from across the world and featured more than 60 chefs including Michelin Starred culinary masters, 110 speakers including renowned business leaders, government heads and food innovators, as well as the best culinary experts in the UAE.
Running alongside the exhibition was Gulfood Innovation Summit and The Marketing Society Speaker Series hosted the brightest F&B minds and success-makers to address burning issues such as food security; supply chain; sustainable eating; and dialing into evolving consumer preferences.
With product sampling and food handling such a vital interaction at a global F&B event, those proven protocols have been further intensified for Gulfood 2021, under strict guidance and coordination with Dubai Health Authority (DHA) and Dubai Municipality, to ensure the safest possible business conditions.
Exhibitors had to provide hand sanitizer to visitors before the food sampling commences in a designated area within the exhibition stand. Live cooking demonstrations were permitted however food had to be served on individual plates and food had to be consumed at the stand; all live cooking demonstrations had to observe 2 meters social distancing.  Wearing of masks was mandatory, with social distancing and contactless transactions in place across the 20 halls to ensure the wellbeing of all attendees.
Business was thriving across the show floor as exhibitors from 85 countries met up with buyers and attendees from 156 countries to kick-start 2021 with major orders. All, in the safest face-to-face business space.
The show floor was thriving with new business deals, award-winning chefs in action and Innovation Summit.
The next edition of Gulfood will be again at Dubai World Trade Centre, 13-17 Feb 2022.