Our time is short in your operations but is your load to be carried more? The new generation 1202 series forklifts with internal combustion engine, Linde MH designed, and having carrying capacity from 2 tons to 3.5 tons, are just for you…
Stronger, faster, more solid and more durable – Just as thoroughbred horse
H20 – H25 – H30 – H35 models, including in new generation 1202 series of Linde MH, are equipped with many components, having high technology in order to work with the maximum performance.
In the heart of 1202 series, there is new industrial diesel engine with high torc. Without loosing power, it transfers the power to hydromotors and lift hydraulics and ensures you to make your operations faster and more performance but low fuel consumption.
In order that 1202 series forklifts with internal combustion engine can run fast from job to others in the long shifts, the dyrostatic transmission and drivetrains which are specially designed work in high performance according to the operator's desire in driving and lifting.
Beside durable chassis and cabin, because of the angled structure of tilt cylinder and lift profiles, the operator has better viewpoint while working with loads, and it ensures the safety of load and forklift maximum.
Those all characters give extraordinary endurance and high work capacity to new generation 1202 series.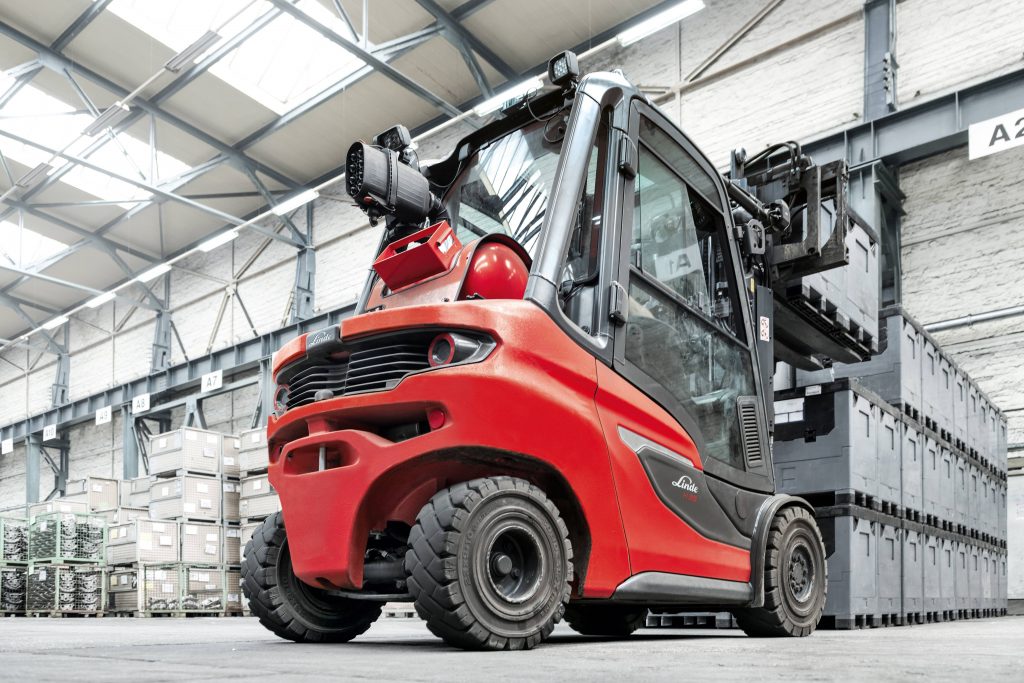 Made stronger!
New generation 1202 series forklifts with internal combustion engine, having stronger industrial diesel motor and faster hydrostatic transmission determines the standards of the types in every aspect again. No work is difficult for it. You can rely on it in everywhere in port, in production or outdoors, without knowing how difficult job you have.
Behind thoroughbred horse!
The character of a thoroughbred horse is not only its speed, endurance and performance. In order to win the race, being aware of its surroundings, and reacting to commands of its rider immediately make it difference from its rivals. In this context, new generation 1202 series forklifts with internal combustion engine have many characters that are making them different and prominent from others.
Safe as well as strong
The optimized design of new generation 1202 series expands the viewpoint of its operator- it gives wider look angle through thinner lift profiles.
Better viewpoint for operator means better work safety in your business on several counts.
Integrated with standard Linde Connect Fleet Management System
Because of transmission unit, given as a standard character in equipments, forklift is continuously connected to Linde Connect Fleet Management System and directly transfers all operation data to Linde Connect Fleet Management System. Due to this character, while the work plans of the machine are done more productively, the planned maintenance bearings can be organized more sensitive.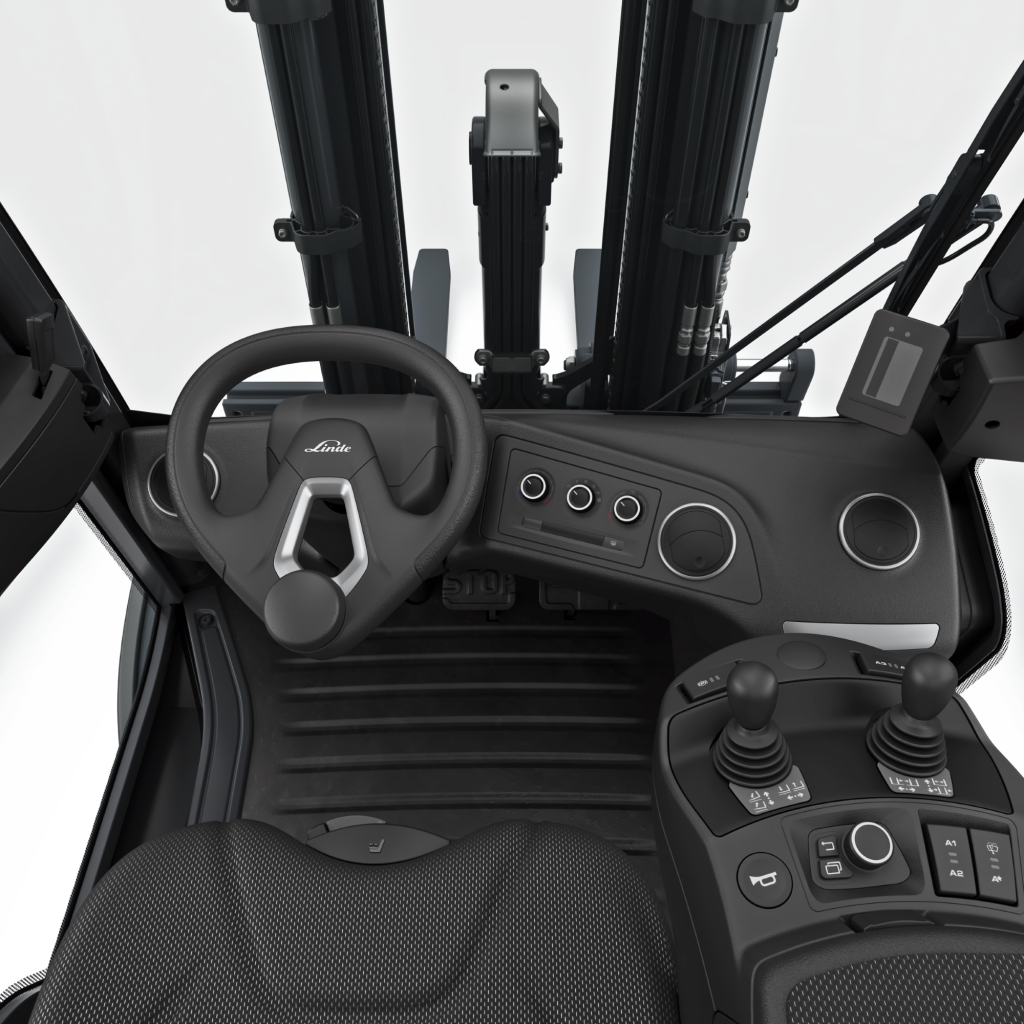 Excellence is hidden in its details
New generation 1202 forklifts with internal combution engine are ergonomic designed and produced in order to meet the needs of operator in every aspect. In the operator's cabin every thing from control panel to seat are designed by regarding ideal use and ergonomy of operator precisely.
Award to H20-H35 from German Trade Journal VerkehrsRundschau!
German Trade Journal VerkehrsRundschau awarded new generation 1202 series forklifts with internal combustion engine with almost full point 1.4 by making difficult and current performance tests.
In this difficult test, done in a special field over 17 criteria, the total stowage performance, energy consumption and ease of use of equipments are forced in the lop limits by simulating loading and unloading semi trailer with 32 palettes by 3 operators.
Extraordinary performance new generation 1202 series forklifts with internal combustion engine, having high comfort, ergonomic design and strong safe systems, made in difficult conditions impressed.