The 28th edition of the International Exhibition for Food, Beverages and Food Raw Materials, Prodexpo 2021, will run at EXPOCENTRE Fairgrounds, Moscow, Russia, on 12–16 April 2021. According to the Russian National Exhibition Rating, Prodexpo is Russia's largest food trade show in the exhibition space, professional interest and market coverage nominations. It ranks in the top ten of food trade shows worldwide.
Prodexpo plays a strategic role in shaping and developing the food sector of the Russian economy. It covers all sectors of the food market and is an efficient platform to meet buyers representing federal and regional retail chains, non-retail stores and HoReCa.
This year, all regions of Russia will have their representatives at Prodexpo. It will alsowelcome a great number of foreign companies. Italy and Spain will have state-sponsored pavilions. Serbia will increase not only a number of exhibited brands and products but also a size of its pavilion and a number of represented companies.
The Brazil national pavilion will be arranged by the Brazilian Trade and Investment Promotion Agency (Apex-Brasil). Uruguay will be represented by meat exporters. Argentina will also put the focus on meat with the help of the Argentine Beef Promotion Institute.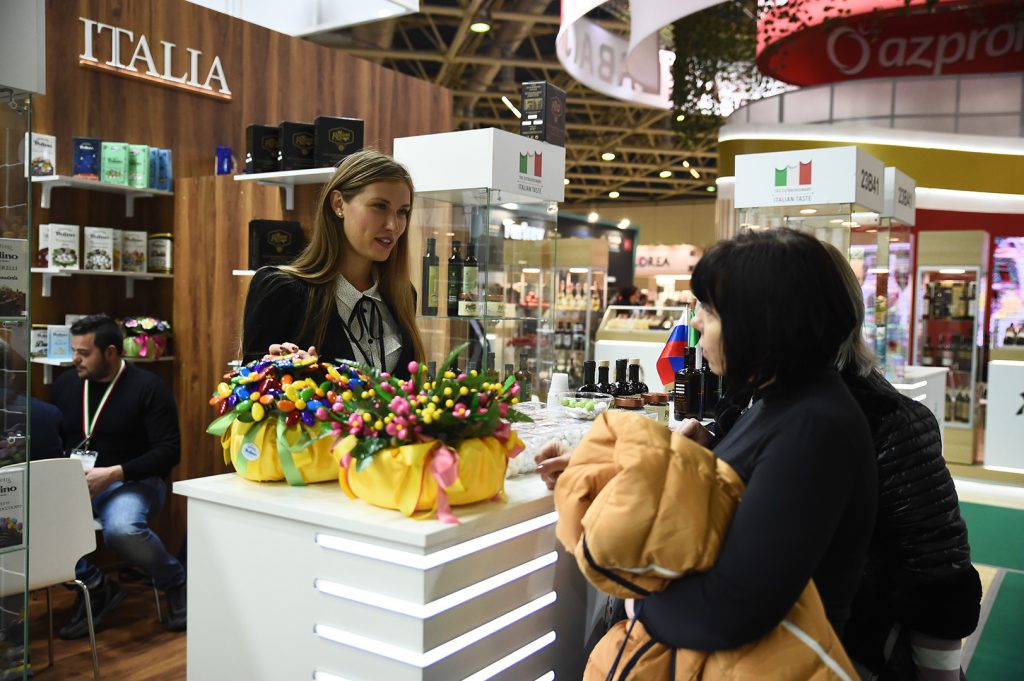 Sri Lanka is a regular participant in the Tea & Coffee product sector. Turkey is preparing to focus on confectionery and nuts.  Uzbekistan is going to have a large showcase, including products for Prodexpo Wine. Armenia and Moldova will also showcase alcoholic products. India, Indonesia, Kazakhstan and Poland are also expected to have national pavilions.
Russian regions are definitely not lagging behind while preparing regional group stands and pavilions. Speaking of which, in recent years, the format of group stands has gained a particular strength and resonance. It is not surprising. The advantage of such stands and pavilions is that they make it possible to present authentic products of different regions, their unique tastes. In fact, it can be a perfect showcase of a region's identity, like a business card. It is not uncommon for group stands to feature products with high export potential, as well as unique products and drinks, which can be called exclusive.
Prodexpo 2021 will have many new things to show: new companies, new brands and trademarks. As usual, the show will offer many interesting products to retail and HoReCa buyers.
Turkish exhibitors will mainly showcase confectionery products, chocolates, nuts, oils, tea and coffee, etc. The exhibitors list includes Ardes Zeytincilik, Başyazıcıoğlu Tarım, Beta Gıda, Kalaycıoğlu Gıda, Kervan Gıda, Marsa Yağ, Mouslum Tea, Myra Gayrimenkul, Saadet Gıda, Sanford Gıda, Sardes Gıda, Şölen Çikolata, Tayaş Gıda and Ülker.
Please stop by to visit us and pick up your free copy at Prodexpo Moscow.