2,700 exhibitors from 73 countries operating in 30 product groups addressed to a huge number of professional visitors with their latest products at the event held at Expocentre, Moscow, 12-16 April 2021.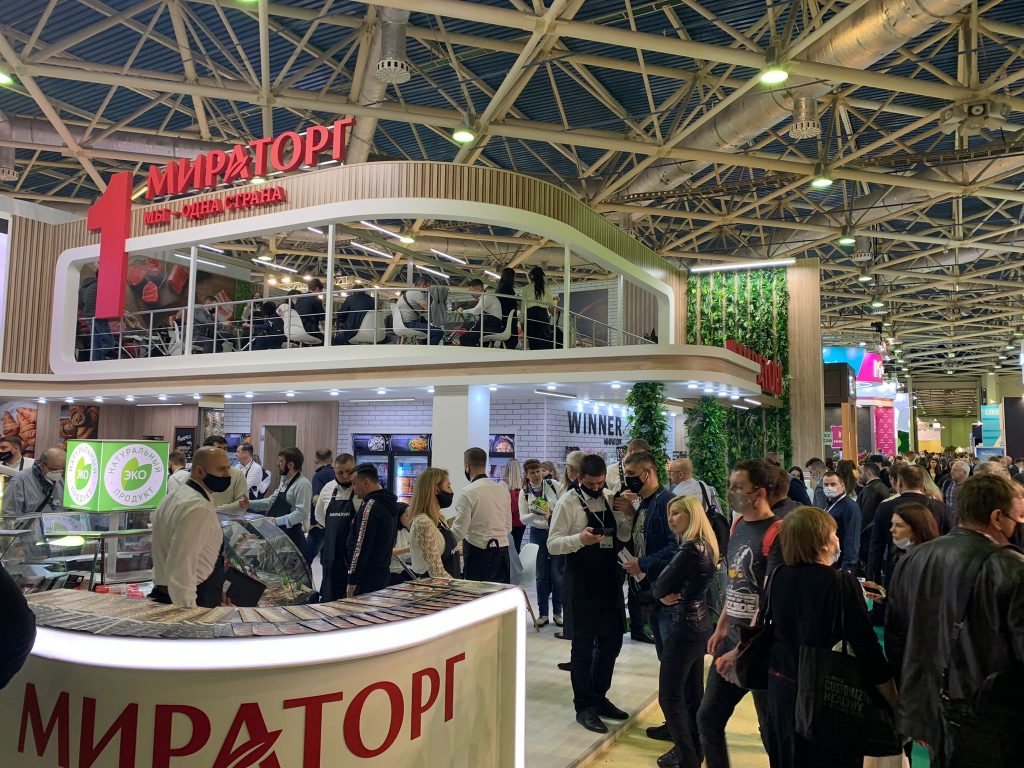 Prodexpo 2021, the 28th International Exhibition for Food, Beverages, Food Raw Materials, was held successfully at Expocentre Fairgrounds in Moscow. The trade show was organized by EXPOCENTRE AO with the support of the Russian Ministry of Agriculture, under the auspices of the Russian Chamber of Commerce and Industry.
At Prodexpo 2021, 30 thematic salons showcased an extensive range of food – from everyday basics and drinks to gourmet delicacies, as well as organic, sports nutrition, nutrition for a healthy lifestyle, halal, kosher, and exotic products. Only there were the largest stands of spirits and wines in Russia. The exhibition delighted food market professionals with a number of premieres in all sectors of the exhibition.
The fair would host almost 200 exhibitors from Turkey in last years but this time there were only 18 companies including Food & Ingredients Turkey magazine, which distributed a great number of free copies to the exhibitors and visitors.
Prodexpo plays a strategic role in shaping and developing the food sector of the Russian economy. It covers all sectors of the food market and is an efficient platform to meet buyers representing federal and regional retail chains, non-retail stores and HoReCa.
This year, all regions of Russia had their representatives at Prodexpo. It also welcomed a great number of foreign companies. Italy and Spain had state-sponsored pavilions. Serbia increased not only a number of exhibited brands and products but also a size of its pavilion and a number of represented companies. Brazil, Sri Lanka, Turkey, Uzbekistan, Armenia, Moldova, India, Indonesia, Kazakhstan and Poland were other eye-catching participating countries.
It was interesting to see that there were tens of thousands of professional visitors and all the 8 big salons were overcrowded making walking through a problem. Almost all stands were busy with visitors. It was like before the pandemic or after it is vanished completely.