The 27th International Food, Packaging, Packaging Fair InterFood, which will be held at Baku Expo Center between 18-20 May 2022, prepares to host the leading companies of the food and beverage industry and their visitors.
Azerbaijan is an important meeting point for the leading food industry players of the Caspian region and Europe at the InterFood fair, which hosts thousands of professional visitors from more than 20 countries. With this fair, where the development of the Azerbaijani food industry and hundreds of newly released products were introduced, the industry's leading producers of confectionery, vegetables and fruits, meat and dairy products, fruit juices, tea, tobacco and other food products, fruit and vegetable processing equipment, marking equipment and many other products. provides the chance to offer more in one place.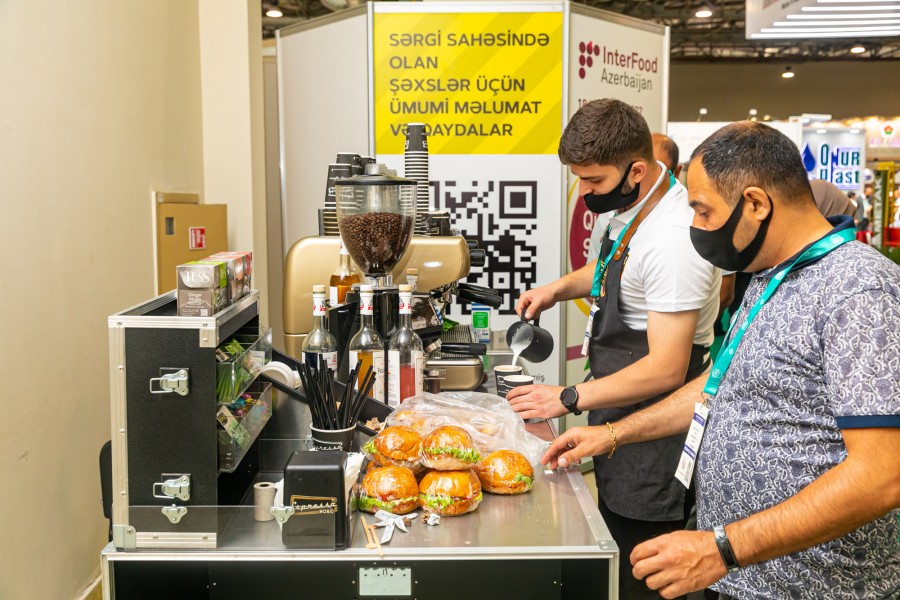 InterFood Azerbaijan fair is organized with the active support of the Ministry of Agriculture of the Republic of Azerbaijan and brings together important companies of different countries. With these investments, Azerbaijan continues to host the Azerbaijan International Food Industry Fair every May since 1995.
Every year, more than 150 companies from 20 countries such as Russia, Turkey, Kazakhstan, Belarus, Spain, Italy, Belgium, Greece, Latvia, Hungary, Sri Lanka, Mexico, Poland, Ukraine, Lithuania and Japan participate in the fair and sign new commercial partnerships.
Food & Ingredients International Magazine will participate InterFood Azerbaijan fair and they will distribute the export magazine free of charge to the exhibitors and visitors. You can contact us for editorial and advertorial inquiries in Azerbaijan issue: [email protected]