The Yavuz brand has a long and fascinating history full of dedication, passion and determination. We conducted an exclusive interview with Ayşe Goloğlu, assistant general manager of Yavuz Hazelnut Inc. to talk about the secrets beyond their success.
Could you furnish us with information about Yavuz Hazelnut, one of the respected names of the hazelnut industry?
Yavuz Gıda Sanayi ve Ticaret Anonim Şirketi, known as Yavuz Hazelnut Products in the international market, was established in 1933 in Giresun, Turkey, which meets 70% of the world's hazelnut needs. If we briefly summarize this 86-year process from 1933 to the present day; In the sector we entered with the domestic market, we turned to export in a very short time and with our experience increasing over the years, we took the first steps of international trade in the 1940s. Our processed hazelnut export operations have started in 1982 after establishing our first processed hazelnut production factory.
When the calendars showed the year 2000, we continued to grow with the awareness that we had to adapt to the millennium, follow the developing technology closely, and increase our quality and services day by day. By increasing our investments significantly in 2003, we maintained our place among the leading companies of our sector in the globalized world economy where borders no longer apply. In order to meet the increasing service expectations of our customers, we established Yavuz Haselnuss Gmbh company in Germany in 2011 and started to provide faster service especially to our customers who want to buy customs cleared products in EU.
In order to increase our international trade activities and continue our production with the latest technology and modern production techniques, our new production facility started its activities in Giresun Bulancak district in 2019. With our sustainable production, we provide added value to the country's economy with exports and employment.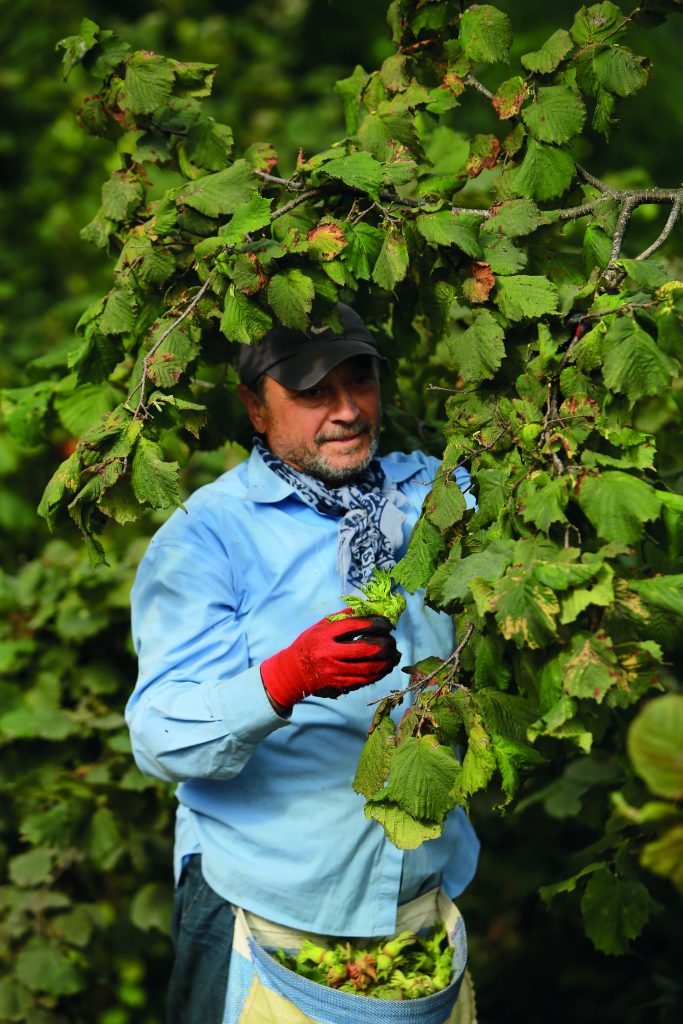 Please detail your product range and production capacities
We can offer all sizes of:
Raw Hazelnut Kernels,
Roasted Hazelnut Kernels,
Blanched Hazelnut Kernels,
Roasted Chopped Hazelnut, Roasted Hazelnut Meal,
Hazelnut Paste, Organic and RA certified forms of all above.
You produce all kinds of hazelnut products. What will be the next step in Yavuz's growth?
We have recently completed our investments on a new factory, with latest technology machines and equipment which includes a storage capacity for about 25.000 mt with an 15.000mt cold storage. With this new investment in the means of production, storage and purchasing capacity we became one of the biggest in hazelnut industry in Turkey.
With our experienced and well-equipped team, we can satisfy our customers' needs in quality, service, and pricing, we aim to continue to be a reliable partner to all our customers with additional values that are already becoming requirements in our market such as sustainability and traceability. We are planning to accomplish in 3 years %50 in 5 years %75 traceability in all our products. This will not only allow us to supply the best quality but will also be one of the best ways to stop child labor.
How are your export activities going? What kind of products do you mostly sell and to mainly which markets?
We are concentrated on value added products. As of today, we have two separate facilities for processed and natural hazelnut production. We export our products to more than 70 countries in 6 continents. We are an approved supplier of top multinational companies in the snack and chocolate industry and also in bakery and the ice-cream industry. We aim to increase our sales to 25-30,000 mt next year.
Yavuz Gıda continues its activities with a sustainable and agile business approach by adapting the experience and success of its 89-year-old history to the conditions of our time.
What about your activities in the Germany market; your present position and your plans for the short run?
We have a branch in Germany Yavuz Haselnuss GMBH from which we supply our customers duty paid products. Also, with our storage system we can provide small lots in case of our customers need.
What would you like share with our readers about your position and the position of Turkey in the hazelnut business?
More than 70% of the world hazelnut production takes place in Turkey. The hazelnuts produced are exported to many countries as well as consumed in the domestic market, creating an export volume of billions of dollars. Yavuz Gıda is one of the largest and well known hazelnut producers in Turkey and all over the world with its high quality products. We will continue to ensure the stability of our production quality by combining the latest technology with our years of technical knowledge and experience. We aim not only to meet the expectations of our customers, but also to take their expectations one step further.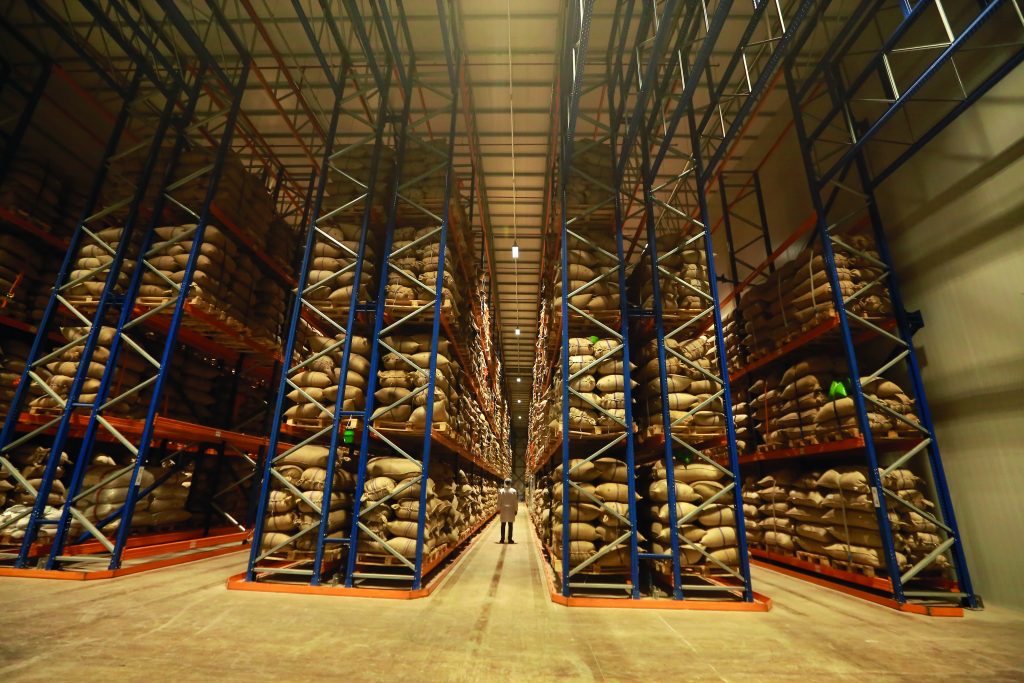 We produce by considering social, economic, and environmental factors with the sustainability strategy that supports our commercial activities.
Within the scope of Yavuz Hazelnut Sustainable Agriculture Project, we include social and agricultural support practices that enable hazelnut farming to be passed on to future generations. We contribute to the development of local communities in this sector with many projects carried out in cooperation with relevant ministries, local and international non[1]governmental organizations, and universities.
Our company works to prevent child labor in seasonal agricultural worker families with a motto "Hazelnuts Grow with Labor, Children Grow with Love".
In addition, we support the production of high[1]quality hazelnuts with the good agricultural processes support we give to hazelnut producers.
As Yavuz Gıda Sustainability Team, we started a project with Boğaziçi University within the scope of developing a carbon footprint calculation method and field applications for the first time in hazelnut farming.
What are your goals and plans in this market for the short term?
We have a grounded and healthy growth target, increasing our capacity and sales with our existing customers and by adding new ones with a continuous improvement in all steps of this business, form the gardens to the customers.
Would you like to highlight and add anything?
Two facilities; 25,000m2 indoor production area
25,000 MT/Year processes capacity (1 Shift)
22,500 MT/Year natural selection capacity (2 lines with 2 laser sorters on each line) (1 Shift)
25,000 MT storage capacity (15.000 MT Cold Storage)
25,000MT/Year export and domestic sale
Sustainable Agriculture Projects
Carbon Footprint Project
Sedex and FLA Member
RA, BRC, Organic, Halal, Kosher, ISO 22000 Certified