The partnership merges Newform Foods' cutting-edge technology together with Project Assignments' 30 years of engineering experience to bring the vision of Shaping Tomorrow's Food Landscape to life. It's already underway and set to ramp up with both teams collaborating on a blueprint design to introduce Newform Foods' bioproduction platform to the global food industry.
The most significant barriers to producing cultivated animal products are the elevated costs and long development lead times. Cultivated animal products (also known as cultivated, cultured or clean meat) are real meat grown from animal cells without the need to raise or slaughter animals. The cells grow in a controlled environment using a bioreactor, making it a more sustainable and ethical alternative to traditional meat products.
This pioneering production model will empower food producers and retailers to expand their offerings by creating and launching delicious cultivated animal products — without the burden of intensive R&D, and associated costs.
Newform Foods aims to show food producers, retailers and business owners how to incorporate cultivated animal products into their existing production facilities. The company offers an end-to-end solution and will facilitate and curate a cell line of interest, develop a prototype, and scale the process in partnership with Project Assignments.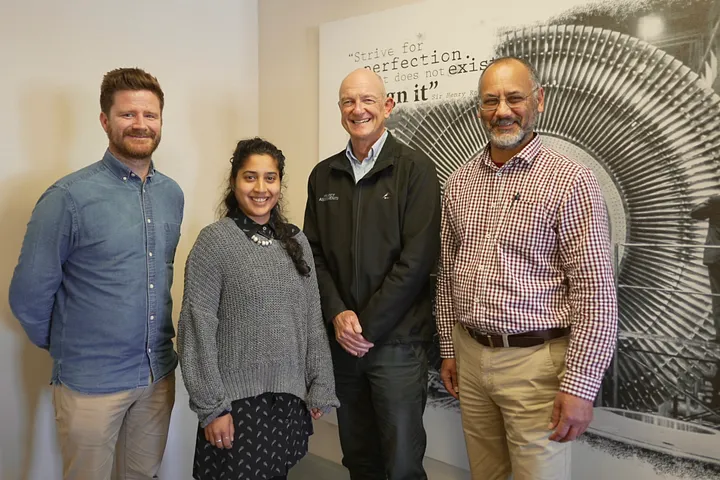 "We want to create an end-to-end service from prototype to pilot and beyond, simplifying the journey from lab to market. We're excited to be putting our plans into action, working with Project Assignments who are masters of their craft. This will be an amazing opportunity to show the world what our bioproduction platform can do at scale," Brett Thompson, co-founder and CEO of Newform Foods, stated.
After successfully launching Africa's first cultivated beef burgers and lamb meatballs, Newform Foods is now on the journey to scale its technology while lowering costs and increasing production.
"Our team of chemical and mechanical engineers are passionate about taking designs from concept stage right up to commissioning and handover. We also provide the necessary training to ensure a successful integrated operation. The combination of experience gathered in both the food and the pharmaceutical fields, working on greenfield and brownfield sites, positions us well to insert Newform Foods' process train into existing operations. Together we aim to increase customer offerings with a competitive edge in this exciting new market", comments John Clayton, Managing Director of Project Assignments.