Headquartered in Istanbul, Kervan Gıda has sales companies in USA, England, Germany and Russia. It has been in the industry for 36 years and it is recognized mostly for its healthy, innovative and tasty soft candies. Burhan Başar, general manager of the company answered the two major year-evaluation questions of Food & Ingredients Turkey magazine in a recent interview he granted to the magazine.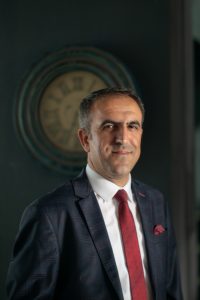 How you are closing the year of 2020? (In the terms of export and sales figures)
We can say that with the pandemic in 2020 our routines have changed to a certain extent. With these difficulties, as a Kervan Gıda team who has highest production capacity in Turkey, we continued to pursue our work with great devotion. We also have entered the local Stock Market successfully which we were preparing and working on it. With the kindness of our people and our investors, we had a record-raising period of demand. This trust of our approximately 270 thousand investors in Kervan Gıda has stimulated us. It attracted great attention not only from domestic but also from abroad. The Norwegian Wealth Fund made the first public offering investment in our country after a long time.
The share of our exports in our total turnover was 58.6% as of the end of the 9th month. Our 9-month total exports were 61 million in dollar terms and 409 million in TL terms. As of the end of September 2020, our total sales for 9 months have become as 697 million TL. We achieved a growth of 37.6% according to our 9 months data. I can say that we have achieved a growth above our targets in 2020.
What are your expectations from 2021 in this period when vaccination practices are on the agenda?
First of all, I believe that with the superior efforts of healthcare professionals working with great devotion around the world, vaccination practices will be successful and we will get rid of the epidemic threat in 2021. For this reason, I am very hopeful for 2021.
As Kervan Gıda family, in the countries where soft sugar is mostly consumed; We have sales companies in America, England, Germany and Russia. We export to 85 countries. We deliver our products produced in our factories with Covid hygiene production certificate, observing high taste and quality standards, to more than 2 million people every day. We are an institution with clear goals. We continue our initiatives focused on increasing production and we will continue our investments in 2021. In the past days, we have activated our 5th Licorice line, by commissioning our 5th Jelly line, whose investment process continues, in February 2021 we plan to produce with a usage rate of over 90 percent. We anticipate that the new lines will contribute approximately 31.5 million USD to Kervan Gıda's annual consolidated turnover. In addition, next to our factory in Akhisar with a closed area of 16.000 m2, where we produce soft sugar, we have purchased the factory building and land with a closed area of 7.000 m2. Due to the low operational cost and incentive advantages provided by the Akhisar region, we are planning to carry out all of our domestic investments in the Akhisar region in the upcoming period. We think that shifting production weight to Akhisar due to regional advantages will positively affect our EBITDA margins.
What would you like to add?
As a Kervan Gıda family, our main goal is to bring high quality products to our consumers since the first day, currently we are the only company in the world producing and have got the most varieties of soft candy. We have been making investments abroad since 2013. Our first investment was made in the USA. We achieved significant success in the US market with Kervan USA, which we established as a sales office. In 2016, we started our activities with Kervan UK in England, which is currently our second largest market. With this step, we established our first subsidiary in Europe. Following the success of Kervan UK, we purchased the British brand Dexters in 2016 and reinforced our power in this region. Subsequently, we established a partnership in Germany in 2018. As of 2019, we continued our investments by establishing our Kervan RS office in Russia. We rank eighth globally in terms of turnover and every year we move up the rankings. Our medium-term goal is to enter the top five. We will continue to invest abroad in the upcoming period. We also aim to increase our market leadership in Turkey Bebeto brand.