The International Food Products and Processing Technologies Exhibition-WorldFood Istanbul is on of the largest exhibitions in Eurasia, where representatives of the food and gastronomy sectors coming to Istanbul from many different countries meet. The event attracted great attention from visitors and participants this year again.
29th International Food Products and Processing Technologies Exhibition – WorldFood Istanbul hosted its visitors at TUYAP Fair and Congress Center between September 9-12. WorldFood Istanbul, the most influential food products and technologies exhibition in the world, was held with the support of the Turkish Ministry of Commerce, KOSGEB, IHBIR, Cooks Association, Gastronomy Tourism Association and World Gourmet Society (WGS). In the exhibition organized by the Hyve Group, which organizes more than 120 organizations in 14 countries, 179 hosted buyers from 40 countries were hosted. The exhibition, which opened its doors for the 29th time to food industry professionals, buyers, visitors, and exhibitors, was the highest volume exhibition in the history of WorldFood Istanbul in terms of its capacity and achieved great success by reaching the "highest number of visitors".
This year, WorldFood Istanbul discussed all the processes of production, operation and consumption in the food industry with experts in their fields and shared the most up-to-date information and latest technologies in the industry.
Many agenda topics were discussed for 4 days under the "Food 360 Experience" at the Food Arena. With the Conference Stage and Show Kitchen built inside the Food Arena, WorldFood Istanbul met with its participants and visitors with a full program of events including seminars, interviews, panels, plate presentations and food and beverage tastings.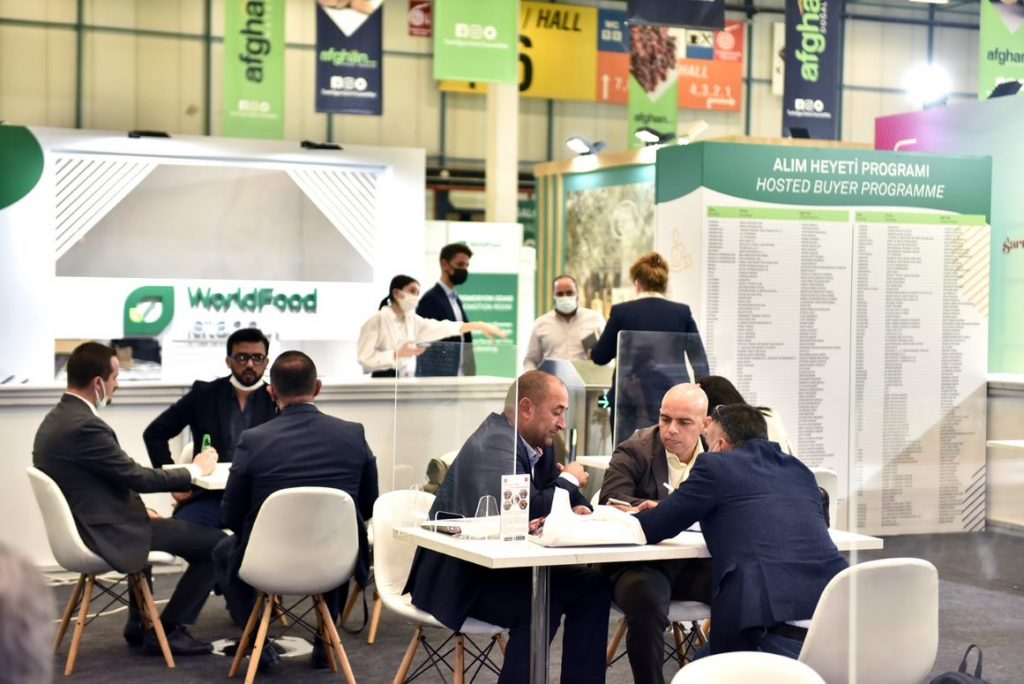 WorldFood Istanbul Exhibition Director Semi Benbanaste shared that 179 hosted buyers from 40 countries and 22,800 visitors, of which 23% (5,237) were internationals, were hosted at WorldFood Istanbul for 4 days with the "Safe Trade, 365 Days Fair Organization" approach. He also said: "We had a very successful and productive exhibition experience this year as well. There were a lot of participants, we are delighted to see that. Also, we are getting positive feedback from our participants and visitors." He continued as follows:
"For 4 days, many issues related to the sector were discussed with experts in their fields. Also, renowned chefs did wonderful shows. In the coming years, we will continue to work in order to increase the number of countries participating in WorldFood Istanbul and expand the product range."