Determined to maintain turnover leadership in the Turkish hazelnut industry, Durak Hazelnuts is multiplying its achievements with increased product quality and capacity through investments in TOMRA systems. Durak grows stronger among the top five Turkish companies across the country and fortifies its position as the third largest hazelnut exporter, jumping a step higher. Continuously working towards its growth targets, Durak Hazelnuts proves the company's diligence in product quality with three new TOMRA 5C sorters. To be commissioned in late July at the Hendek Processing Plant, the TOMRA 5C sorters will raise the bar high in sorting foreign materials and product defects.
Durak Hazelnuts increases operation efficiency through a total of 31 unit TOMRA sensor-based sorters including new 3 unit TOMRA 5C machines at its five hazelnut processing plants in Ordu, Samsun and Hendek-Sakarya. Among the first businesses to use the new TOMRA 5C sorter in hazelnut processing, Durak intends to maximize product quality with these new machines.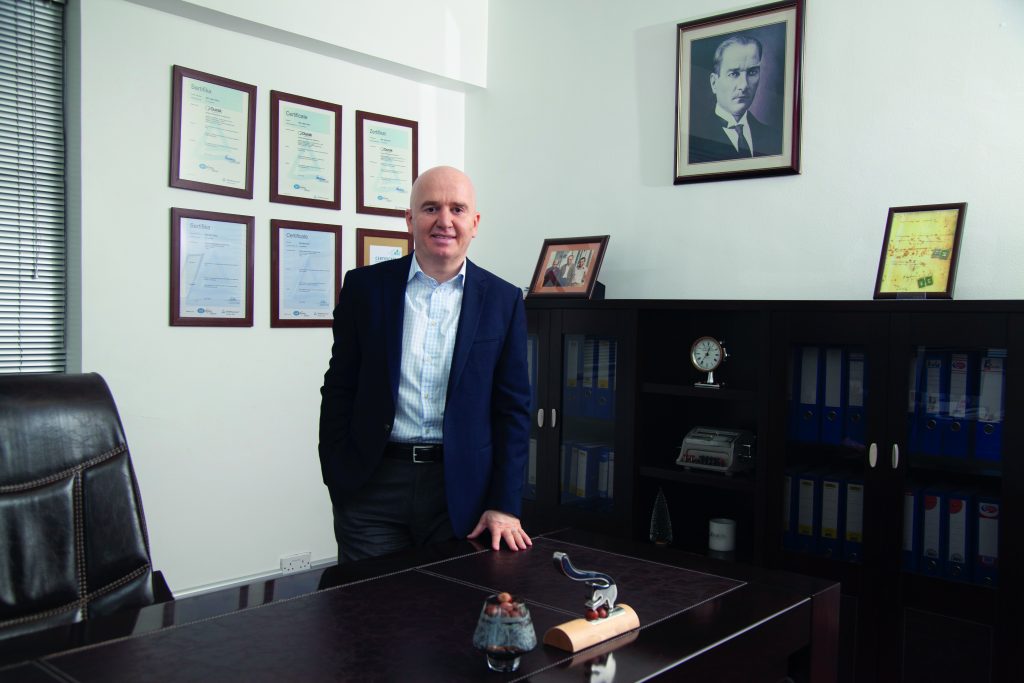 "We produce 50 thousand tons of hazelnut kernels and almost 20 thousand tons of roasted hazelnuts annually," says Kadir Durak, Chairman of the Board of Durak Hazelnuts, stating that they recently installed 5 TOMRA NIMBUS machines in 2020. "We have been able to raise our roasted hazelnut production from 15 thousand tons to 20 thousand tons in the last two years. Beyond doubt, the TOMRA sensor-based sorters have contributed to the consistent increase in our production capacity and quality. We are taking our foreign material and defective product sorting criteria even higher thanks to the advantages offered by the cutting-edge technology of the TOMRA 5C. We will be capturing a higher efficiency in sorting hard-to-sort defects such as internal discoloration and beaked hazelnuts. This will allow us to process hazelnuts from regions which we haven't been able to produce so far, resulting in increased efficiency."
The TOMRA premium 5C optical sorter combines industry-leading sensor technologies with machine learning and big data analytics to ensure the most accurate foreign material sorting possible. The TOMRA 5C enables processors to visualize every single product fraction and foreign material clearly and make real-time decisions to deliver high profits, better product quality and quick equipment return. Designed to process nut and dried fruit products easily with high capacity, the TOMRA 5C yields pack-to-grade product quality in high quantities. The processors thus save a lot of reprocessing, handling, and labor costs.
"We have already attained 50% of our target with 15 thousand tons of exports realized since January," says Mr. Durak referring to their intention to increase 2021's export volume of 24 thousand tons to 30 thousand tons in 2022. This achievement has been enabled by an increase in capacity and quality through automation, however, I particularly wish to underline that this is impossible without maintaining high quality standards. It is possible to retain existing customers and add new ones by increasing your quality as much as your capacity. Despite the pandemic, we, as Durak Hazelnuts, maintained 100% of our customers from the previous year and engaged new customers at the rate of 5%, which is a meaningful development in the industry. We achieved an increase in our export figures. While we export 55% of our total production, we deliver the remaining 45% to the domestic market. So, we believe we get the worth of our investments in automation."
With sophisticated capabilities to identify and analyze defects, the TOMRA 5C can detect even the tiniest imperfections such as insect damage through advanced lasers and BSI+ optics. These improvements in the sensor design allow visualization of details going unnoticed in machines of its kind, and sorting.
"Therefore, we prefer systems offering the latest technology to maintain the cutting-edge infrastructure consistently," says Durak, pointing out the continuous improvement in sorting performance of sensor-based systems. "We may say we set a good example in our industry as well. The TOMRA 5C holds a special position and contributes greatly to product quality. Machine performance has developed so much that manual selections requiring human intervention will almost disappear in the next 10 years. This will enable use of human labor in more valuable areas."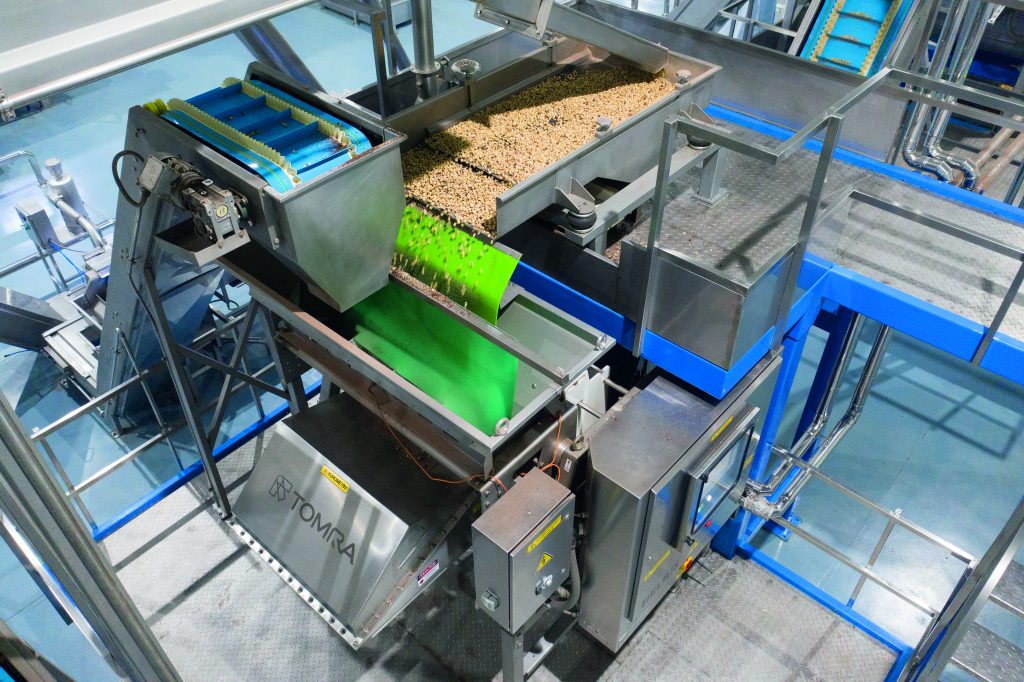 "With the TOMRA 5C, we have addressed several requests in the industry related to higher capacity, the most precise foreign material and quality defect sorting, removal of beaked hazelnuts, which has so far been impossible, and transfer of information enabling machinery to operate as online quality control devices," says Ahmet Koçyiğit, Sales Manager for TOMRA Food Turkey. "Equally, changes to the design of the machine have facilitated maintenance and operation. Most importantly, this sorter is now technology-agnostic thanks to the novel software platform we use. Thus, we are able to offer our TOMRA 5C customers the opportunity to invest in the future."
"Turkey is the world leader in hazelnut production," says Mr.Durak commenting on the industry as a whole. "It achieved 800 thousand tons of hazelnut yield in 2021. This year's harvest prospects are around 750 thousand tons in September 2022. Turkey is followed by Italy, Georgia, the US, and Chile as prominent countries in hazelnut production. At the global level, hazelnut production continues to increase in other countries. For instance, Italy increased its yield from 50 thousand tons to 140 thousand tons last year. Therefore, production costs, sales figures and automation investments are key for our country to maintain its leading position in hazelnut production and exportation."