The Dovido brand, known for its natural products all sources of vitamin, support health in dried fruits. We asked the founding partner Melih Temel about the success story of the company, which has a wide range of traditional and tropical products.
Temel Gıda is one of Turkey's oldest food companies. Dovido, likewise, is one of its many brand names. How did Dovido come into being?
Dovido was conceptually born towards the end of 2013. Turkey's first national supermarket chain had encouraged us to offer them a product that had our own label on it. We decided to start from scratch: a new brand, a new identity. We launched Dovido raisins in February of 2014, and before long found ourselves in on store shelves and in consumers' hands across the country.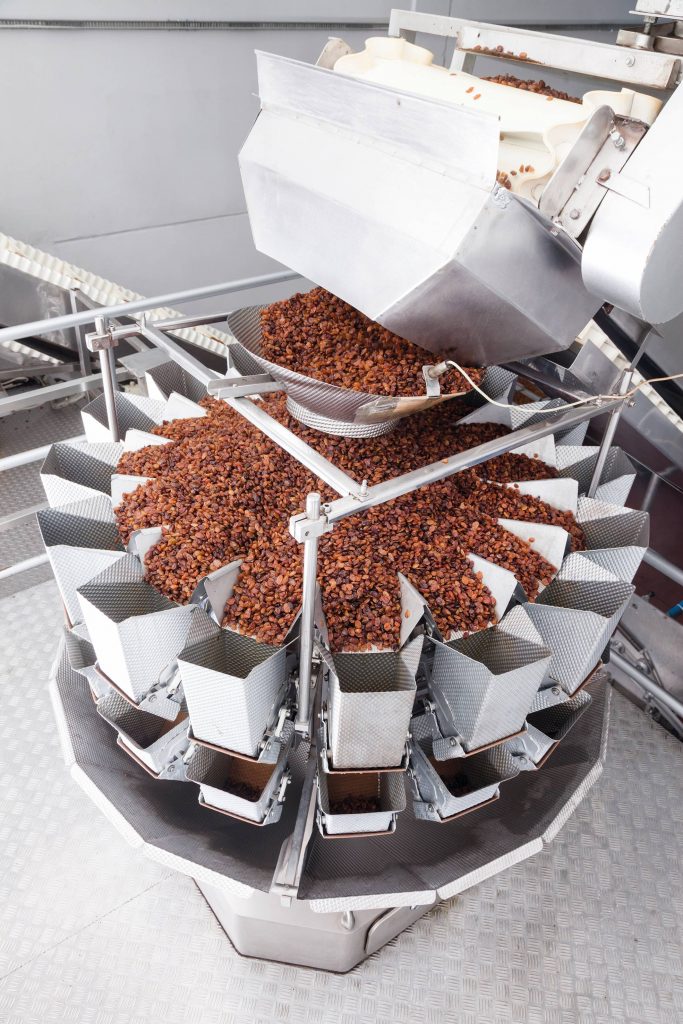 Does the word Dovido carry any particular meaning?
Allow me to explain how we came up with the name in the first place. Dovido, you could say, is the result of a ton of research on the part of our agency. We wanted a name that would be catchy, that would pique people's curiosity, and that everyone could easily pronounce. Our team ended up suggesting an abbreviation of three [Turkish] words, "Doğal Vitamin Deposu." The product is dried fruit. The name reflects that it hails from nature and is packed with vitamins. We liked it and stuck with it, hence Dovido.
Dovido stands out in that symbolizes modernity and health. How would you sum it up in a nutshell?
Our industry and consumers alike want organic dried fruit. Dovido is exactly what its name suggests: all-natural and vitaminpacked. It doesn't contain any preservatives or added sugar whatsoever. Dried fruit is natural sugar. We want to convey to our customers just how important and how special dried fruit is. To answer your question,
Dovido is the new name in dried fruit, a healthy, organic snack rich in vitamins.

How many Dovido products are there? What is your monthly production capacity like?
We began with raisins. Now, we offerthirteen products. Some of the fruit is locally grown, i.e., grapes, apricots, and figs. Others come from abroad, i.e. pineapples, mangoes, and papayas.
Our factory dates back to 1993. We've upgraded it over the years, and in doing so have done a lot to refine our quality. We've become the principal supplier for many a company across Turkey and Europe. We produce 25,000 tones of dried fruit every year at BRC and IFS standards.
You happen to be one of the most diversified brand names in the dried fruit sector today. There aren't many like you here in Turkey or anywhere else for that matter. How do you make dried fruit?
As I'd mentioned a bit earlier, we began with raisins and then gradually built ourselves up from there. We have one goal: to offer customers the best dried fruit that money can buy. We conduct exhaustive research to keep both our production and quality standards high. We work closely with farmers who harvest the fruit right off the
vine, and then leave it under the sun to try. That way the fruit retains its original flavour.

How are exports coming along? Where do you export to? Which countries dig Dovido?
Dovido's export operations started as of the second half of 2020. Although we are a new brand and the quarantine barrier experienced due to pandemic conditions worldwide, we have entered the European market and Scandinavian countries very quickly. We are very pleased to be on the market shelves abroad with our Dovido branded products and our products are highly appreciated. With the same motivation, we continue to work on the Far East and the American market. We believe that we have chosen our target market correctly, especially in developed countries with a high consumption of dried fruits. With the eye-catching packaging designs of our products, the high quality of our products and the efficient work of our export team, we are making rapid progress in the markets we entered for the first time.
How did your products fair this past year (2020) both at home and abroad?
2020 was a rotten year for everyone. Commercially speaking, there wasn't a single sector that was left unscathed to one degree or another. The least hit would have had to have been retail, however. In terms of our own performance, I'd we met all of our expectations and goals for 2020. We did well considering the circumstances. COVID-19 led to a spike in people buying health food. Many a company have taken it upon themselves to offer more health foods. We're also beginning to see more products that cater to vegans and those with gluten intolerance.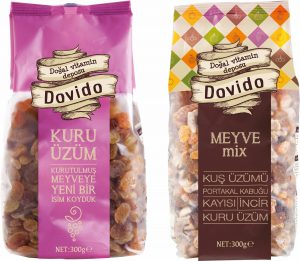 Do you have any new products or investments up your sleeve this year (2021)?
The pandemic has altered virtually everyone's consumption habits. Consumers want healthy organic products rather than processed food. We are currently trying to find ways to be apart from that and branch ourselves out. We have a number of new projects in store, one of which focuses on packaging, and the other on unveiling new products in the fall.
Where do want to see yourselves both at home and internationally in the dried fruit sector?
It is wonderful to be able to see how far one's own brand has come. We want to do great things, and we shouldn't limit ourselves either. That said, we have one goal: to offer customers the right product at an unbeatable price.
Do you have any last words?
Let's leave 2020 and all of the negativity that went with it behind us. The pandemic has taught us something: people's quest for to lead healthier lives and eat better as made the dried fruit sector all the more valuable. We're delighted that Dovido is a part of that. We're doing all that we can to reach out to more people. Our vision, our
experience, and our sense of duty drive us to want to strengthen our presence in Turkey and put ourselves on the world map. Here's to a healthier, more successful 2021, and to hopefully nailing all our goals!