Nuts'all, whose starting point was healthy products, achieved a great success in being addicted to the palate in a short time. To learn the factors behind this success, we conducted an exclusive interview with Merve Ülker, general manager of the company.
Could you tell us about Nuts'all's foundation story and its main milestones?
Our company was established in 2018 to produce the products developed by our founder after seeing the shortcomings in the healthy product market. Since many products that are defined as natural and organic do not have these qualities when their content information is examined, as a result of the raw material researches, the prescriptions of the products with "real food" content that everyone can reach were prepared and produced by supplying clean, drug-free and aflatoxin-free raw materials.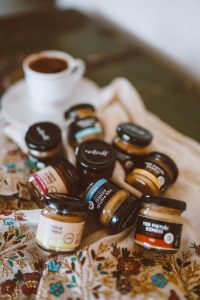 How would you define and describe your company briefly?
It produces additive-free, refined sugar-free, peanuts, hazelnuts and almond butter, which can be safely consumed by all age groups, by using local, natural agriculture-produced raw materials.
What does your product range include and what is your production capacity?
We produce more than twenty kinds of peanut butter, hazelnut butter and almond butter. 50 tons and more products can be produced per month.
How are your export operations? Where do you mainly ship and which countries consume Nuts'all products most?
We have exported to Chile, Russia and Germany so far. We have an export plan to certain countries in the Middle East, America and Europe in 2021.
How did your products perform in domestic and foreign markets in 2020?
Covit-19 has increased interest in natural and additive-free products, and the demand for our products has also increased. Consumers started to care about their health and preferred the products of producers that produce more natural products. This led to the expansion of the market we are in.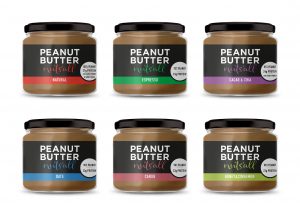 The Covid-19 outbreak has increased the demand for healthy food products. Many companies started to diversify their product groups based on health. Do you have any thoughts about a new investment or launching new products in your company in 2021?
Currently, our product range is much more than our domestic and foreign competitors. We aim to focus on the marketing activities of these products that appeal to almost everyone.
What are your most popular products in the Middle East region?
Our products such as Peanut Butter with Date, Peanut Butter with Carob, Peanut Butter with Honey, Mesir Paste and ATOM Peanut Butter, Plain Peanut Butter, Honey Hazelnut and Honey Almond products are in demand.
What were your products that had the most share in your sales/exports in 2020?
Plain, Date, Honey, Carob Peanut Butter, Honey Hazelnut and Honey Almond.
What do you want to include or highlight in the interview?
We believe that awareness in plant-based and natural nutrition will increase in the coming years. As a company, we will continue to produce healthy and natural products that consumers can safely eat without compromising our raw material quality. The increase in sustainable agricultural activities and the production of high nutritional value products have great importance for the increasing world population. It is very important for the health of our children first and then for us that the content of food products consists of raw materials completely from nature. We have progressed by preserving our philosophy of" not producing anything we do not eat" from the first day, and we will continue our production by always supporting the increasing awareness about food.